I AM AN ARTIST, ILLUSTRATOR
& AN AUTHOR
I have been an artist since I was a little girl and my love of the ocean and its relentless beauty keeps me busy.
Ruthie Briggs Greenberg
I was always a daydreamer - creating, art, creatures and worlds - since I was a little girl -- from cork creatures to papier-mâché mannequins to carving in the pew and painting or drawing on everything. Throughout my art career, I've been fortunate to have my work exhibited in numerous art exhibitions and galleries in and around Southern California. And I have been very proud to sell some pieces to some wonderful people and companies, including some entertainment and music industry executives and producers plus the Four Seasons Hotel Beverly Hills and the Sunstone Vineyard and Winery in Santa Ynez, among many others.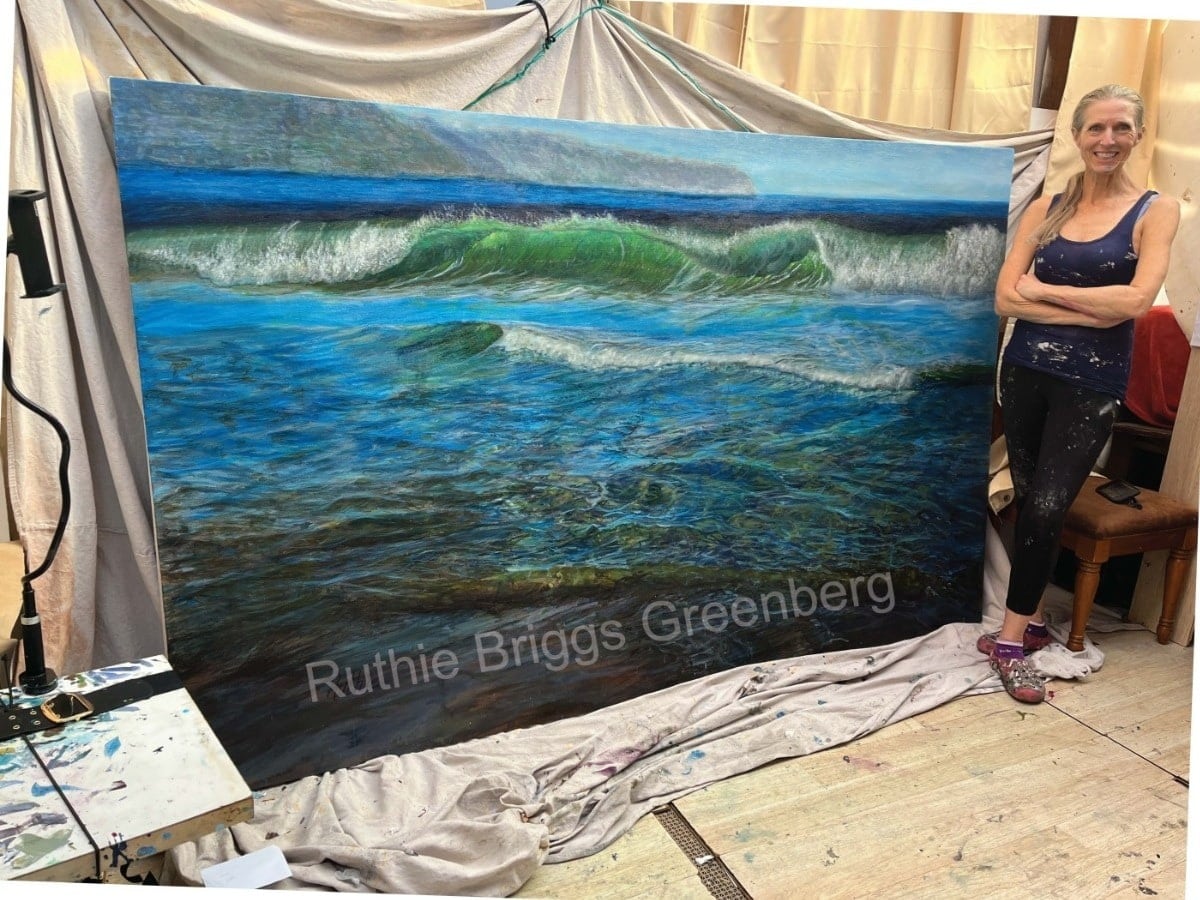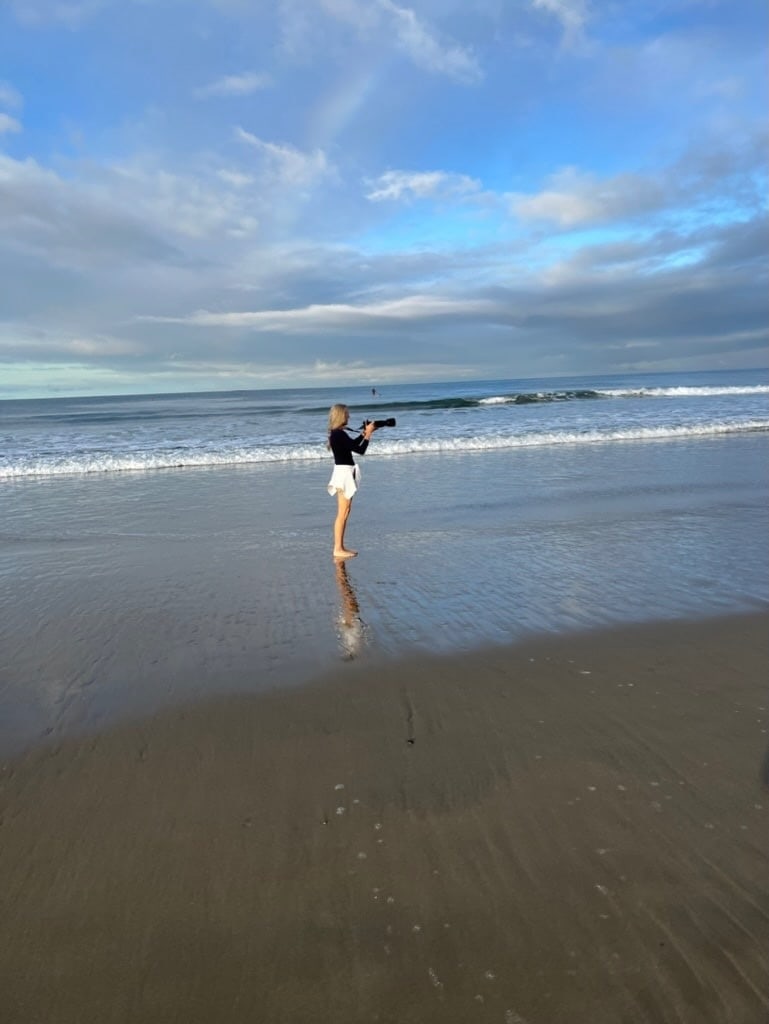 In addition, I have published two children's illustrated books, FELICITY THE DRAGON (the story of a dragon whose wings are too small; her butt is too big; she can't breathe fire and just wants to fit it) and SEA OF ECHOES (the story of orphaned whales who unite to achieve a common goal: stay alive, find friendships and food) with Rowman & Littlefield Publishing Group's Taylor Trade Publishing.

I am a member of the Society of Children's Book Writers and Illustrators, the Lewis Carroll Society of North America, the International Women's Writers Guild, the National Political Science Honor Society, Pi Sigma Alpha (as a Political Science graduate student at California State University Long Beach), the American Watercolor Society.
I call Los Angeles, California home where I live with my film and television producer husband and two children, one cat and a Maltese.
I have a master's in fine art from the Academy of Art University in San Francisco and I am fortunate that my art business has been designated as a "Trusted Art Seller" with The Art Storefronts Organization, which means you can shop with confidence, and know that I stand behind the quality and value of my products.